EXIF data
can be displayed over your pictures while viewing them fullscreen. Learn how your camera setup (exposure compensation, white balance...) affects the quality of your shots!
Display an
histogram
of your pictures to quickly identify over or underexposed shots.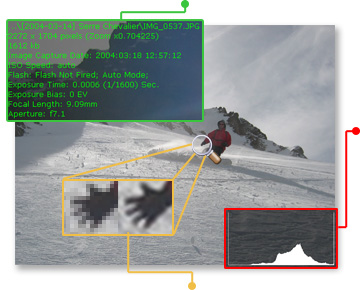 The fullscreen viewer of cam2pc uses
bicubic interpolation
, the best quality available. Compare with a normal viewer on the left.