You can
save as many albums
as you wish. Of course you can easily
reload them for later use
just by clicking on their name in the Albums list.
The
star
over a media file indicates that the file is already part of your album.
An indicator of great use to quickly organize your pictures!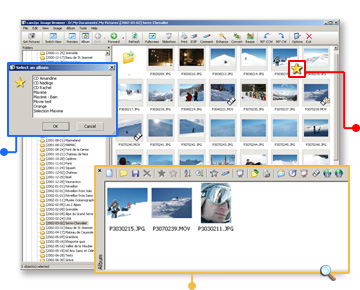 The
album window
shows a thumbnail of each media file of your album. And remember:
video files
are seamlessly integrated into cam2pc so you can add them to your albums as you would put images!